Coming soon to a pool near you - Floatli training! For fun and fitness...
Floatli Fitness Lessons!
Available in Tucson - fun family fitness lessons delivered to your pool! $50.00 per hour, or 10 pre-paid lessons for $400.00. Lessons can be shared with up to 4 people for more fun and a better price for each. Schedule subject to availability.
Book early for the summer training times best for your schedule. Call Pam now! (520) 749-8580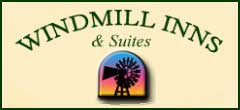 All Souls Procession in Tucson
I am pleased to announce that MID, All Souls Weekend, Tucson, AZ, is set.
We have spacious suites reserved in an excellent location for Friday-Sunday, 2-4 November. The flexibility they offer us is as good as the large salt water pool. Our guests will be able to extend their stays for 3 days prior to or after these dates at the same low rates.
We will include pool classes in the basic package. Options I will arrange include professional makeup and hair styling, as well as professional photo shoots, to be scheduled before the weekend, to be sure all who want them have a chance to book them. 2 nights, 3 pool classes:
$178.00 single or double
$198 triple
$218 quad
(plus 13 % tax)
You can book directly with the hotel. Just tell them you are with the All Souls Procession group.